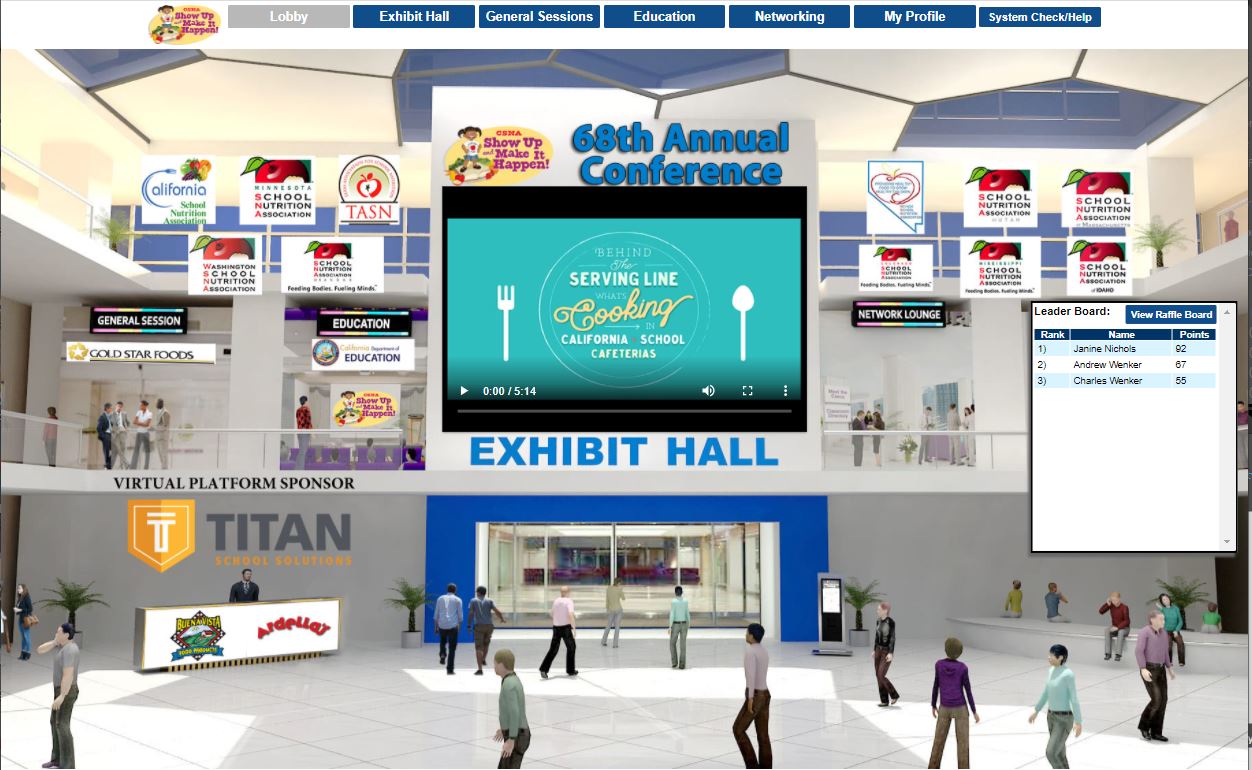 Join From the Comfort of Your Home or Office! 
We are thrilled to offer this amazing opportunity to members in the absence of this year's annual conference. We have partnered with other SNA affiliates in the virtual Annual Conference, October 29-31. Earn CEUs, get inspirations and ideas to implement and network with colleagues - for just $99 per participant! ($79 for groups of 20 or more)  Registration will give you a Virtual Pass to view all sessions live, or view the recordings through the 20/21 school year.

Check out the conference platform at www.calsnashow.org/virtual Click on the registration desk in the lobby to register! (under the Titan logo) or use the group registration spreadsheet listed below.
Benefits of Attending Virtual Conference:
No travel, no lodging expenses
Education sessions presented by MSNA and MN School Nutrition Professionals
Registration Fees continue to support MSNA's efforts
Vendor Show with product demos and private chat rooms with reps
Recordings of education sessions available to participating members for a limited time
Popular and motivational General Session speakers
Important Information for School Program Directors:
Registering staff groups of 20 or more, the registration fee is reduced to $79 per person!
District Registration Spreadsheet. (If you need a W9 for your district, contact the MSNA office)
Receive verification that staff members' participated in sessions for review or internal records

---
 To Register: Click Online or Mail