Training/Certification
SNA's Keys to Excellence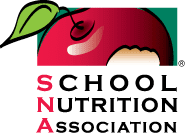 SNA's Keys to Excellence is a state of the art self-assessment tool that allows you to compare your school nutrition program's performance with other districts in your area and around the country. Evaluate your program's strengths and improvement areas!
For more information, please visit: Schoolnutrition.org/keys
NFSMI
The National Food Service Management Institute (NFSMI) is located at The University of Mississippi, Oxford campus. A trusted source for accurate, reliable information, the NFSMI offers face-to-face and on-site training seminars at little or no cost and free online courses designed to support the professional development of child nutrition program and child care personnel at all levels of responsibility. The Institute also delivers free training resources managers can use to train their staff. It is as near as your desktop by way of toll-free telephone and FAX numbers, e-mail, and the Internet.
School Meals are Healthy Meals. Join the Conversation.
Visit traytalk.com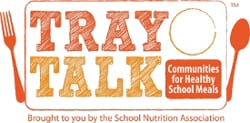 USDA's "All Foods Sold in School" Nutrition Standards – New for Snacks and Beverages
Great Trays™ Toolkit for School Foodservice
The Great Trays™ toolkit provides tools, information, and resources to plan kid-tested nutritious menus that meet the new nutrition standards for school lunch and breakfast programs, start and promote farm to school programs, save money on food purchasing, and "nudge" students toward healthier choices
Great Trays-Listing of recommended skills for Minnesota school nutrition professionals, organized by SNA Key Area, along with local and national resources that address those skills
2014 Nutrition Conference
Speaker Presentations/Handouts/Recipes
2014 Annual Conference Speaker Presentations
2013 Nutrition Conference Handouts
Dr. Cathy Breedon
Paige Gustafson, RD,LD
Jessica Graumann, MS, RD, LD
Dr. Katie Kearney-Bidwell
2013 MSNA Annual Conference Handouts
2012 Nutrition Conference – Healthy You!
October 27, 2012
2012 56th Annual Conference
"Stand UP To Change"
Speaker Handouts/Power Points
Food Distribution Program Basics
2011 Nutrition Conference
"Challenge to Change"
Speaker Handouts
Marjorie Johnson-To purchase "Blue Ribbon Baking" book visit Marjorie's website: www.blueribbonbaking.com
55th Annual Conference 2011 Presentations
Sunday, July 31
Monday, August 1
Tuesday, August 2
Wednesday, August 3
Indian Harvest Recipes
Nutrition Conference 2010 Presentations