65th Annual State Conference
River's Edge Convention Center
St. Cloud, MN 56301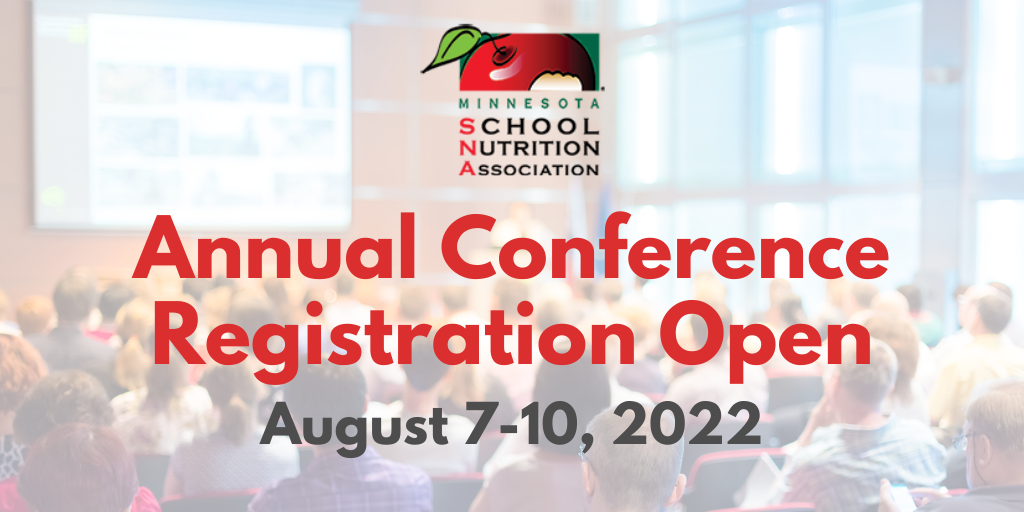 Registration
Registering a Group?
If you want to register a group, select "Click here to register!" below, then log-in using your member username and password. You will have the option to register your group as guests. You will then have the option to pay via credit card or be invoiced.
Plan to join us for MSNA's 65th Annual State Conference, August 7-10, 2022, at the St. Cloud River's Edge Convention Center. Our theme this year is "Growing to New Heights."
The conference is an annual convening for sharing, learning, and networking, and is a time to honor all the work of School Nutrition professionals. Sessions will include menu planning, directors handbook, presentations by MDE, farm-to-school and so much more. This is a time for the community of school nutrition directors, managers, staff, and industry partners to come together to grow as professionals. Learn how you can improve and enhance your program!
A huge "Thank You" to the committee for their hard work and a thank you to all of our school and industry members for their patience as we navigated through this ever-evolving new normal.
We are looking forward to the conference as the "School Event of the Year" with exciting speakers, and of course, the exhibit hall (Vendor Show) that will be open on Tuesday, August 9 - our vendors are excited to showcase their fantastic products!
Note: Registration is online only. You will have the option to pay via credit card or be sent an invoice. Please mail all checks to 2000 County Road B2 W, #131447, St. Paul, MN 55113. 
Hotel/Lodging
Service Project
We are partnering with Feeding Area Children Together (FACT) for our annual conference service project. This will be held at the conference venue and attendees will have the opportunity to help pack meals for children and their families. Read more about this organization in the graphic below.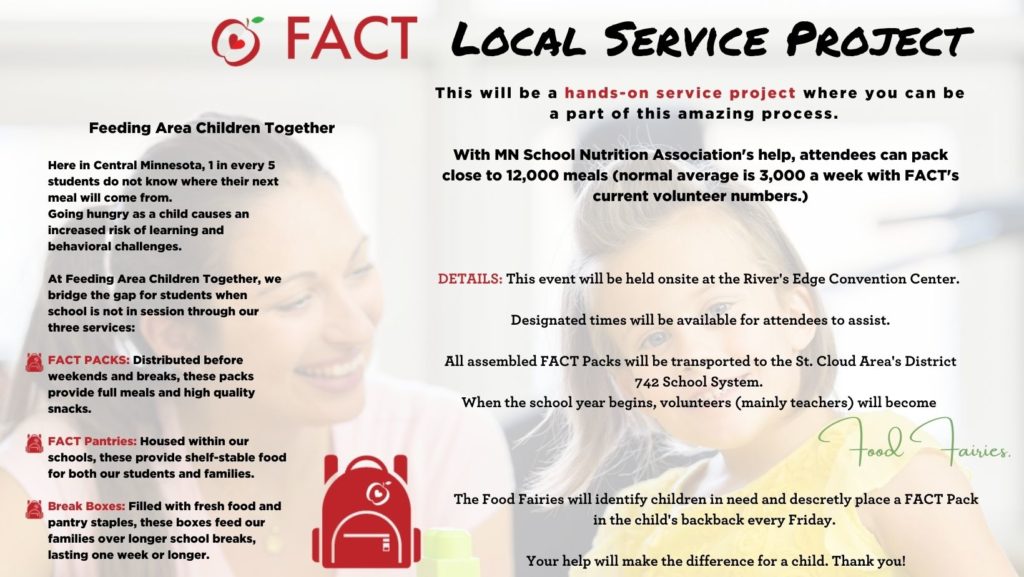 Vendors
 Vendors, please stay tuned for vendor forms!