Meet Your 2021 MSNA State and SNA Regional Award Winners

Midwest Regional Director of the Year
Stacy Koppen, SNS, MS, RD, LD, Director of Nutrition for Saint Paul Public Schools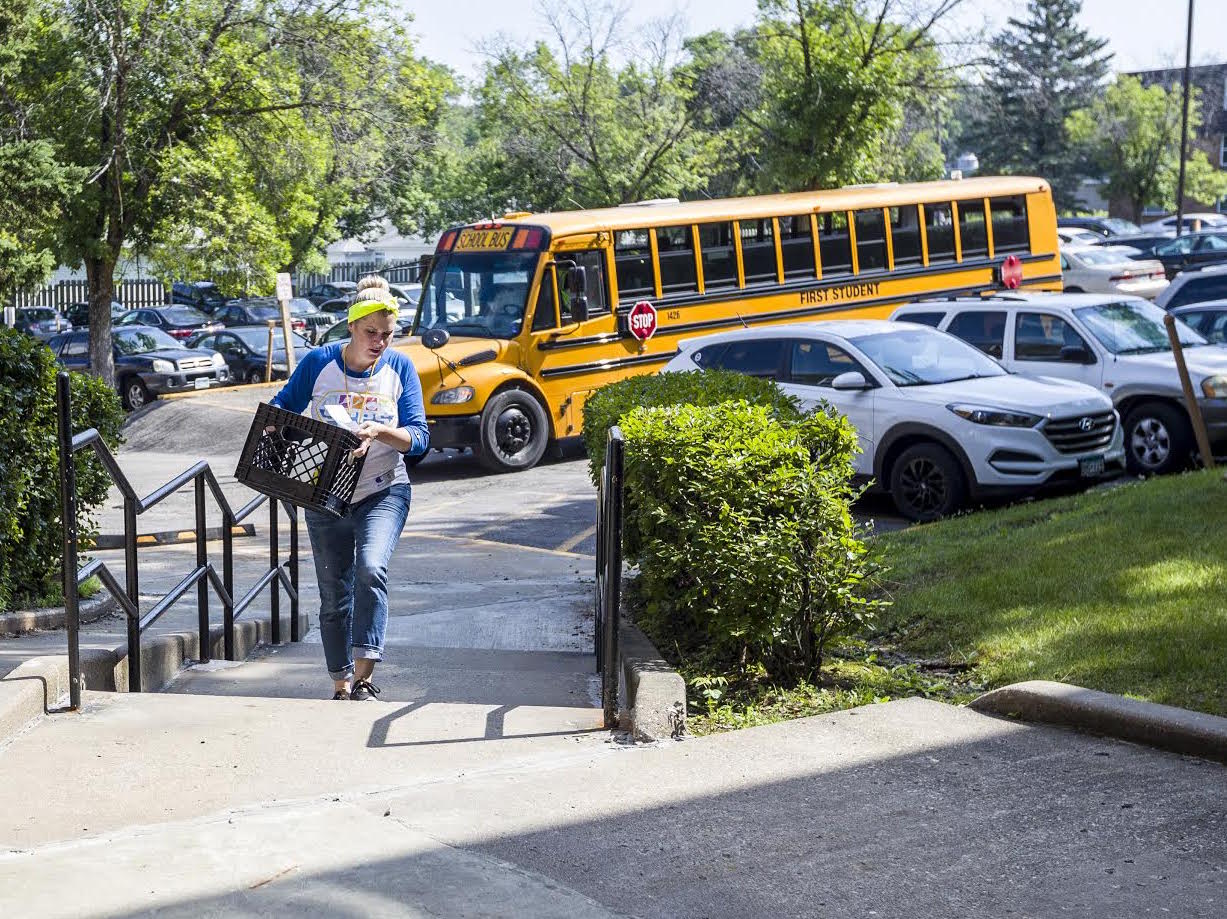 Koppen led efforts to rebound the nutrition program from financial deficit, and they are now able to invest in new equipment. She has used her business savvy and communications skills to work with various groups in the district and close program gaps. She helped create a unique zero hunger and zero waste initiative, which collected extensive data that could also be used to make operational improvements to the nutrition program.
When the pandemic started and schools closed in-person learning, Koppen led her team to work with the transportation department and create a completely new home meal delivery operation for local children. The initiative also ensured full-time employment for nutrition services staff, bus drivers and teacher assistants. She also secured a grant to pay every employee an extra three dollars an hour for hazard pay. Her district served more than 17,000,000 meals over the pandemic, the most successful direct-to-door delivery program in the state. 
Koppen has cultivated a positive work environment, improving training programs, encouraging continued education for employees, and she brought a new level of quality customer service for students and school staff. She commended staff efforts during COVID-19 shutdowns and encouraged them to go beyond their previously typical day-to-day tasks. Creating these new opportunities had an invaluable impact on the self-esteem of her staff and colleagues. She received widespread praise for efforts to be inclusive, including her advocacy to incorporate culturally relevant foods like red lentils and white rice for the district's large Karen (Southeast Asian), Somali and African American populations.
Working with a marketing company, Koppen helped implement a campaign featuring fun and engaging posters to promote the benefits of second chance breakfast, which resulted in increased participation. She dedicated her own time working with a graphic artist to create and launch an exciting new SPPS-specific version of School Lunch Hero Day that used the likeness of department employees to depict the real School Lunch Heroes. The campaign also created opportunities to engage students with graphic writing and art contests, attracting more than 500 students between winter and spring break 2020-21. Resulting student projects were then used in engaging social media content that was shared across multiple platforms. 
Midwest Regional Employee of the Year
Debra Root, Falcon Heights Elementary School in Roseville Area Schools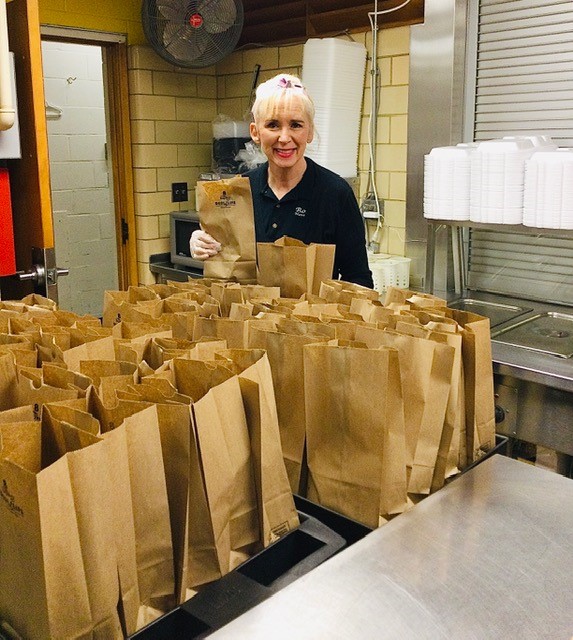 For 27 years, Root has been taking care of students' needs, particularly those with special dietary needs or those students who are just having a bad day. Her smiling face, before mask wearing days, was a comforting welcome to students as they entered the cafeteria each day. 
She has been instrumental in creating attractive, pre-plated meals for staff while also increasing grab-n-go meals at the school. Root has become a historian of sorts, capturing school programs, conferences and now during the pandemic with her camera. Her pictures have been used on the district's Facebook and Instagram pages to help advertise available food boxes and highlight the staff's hard work.
A leader among her Nutrition Service Assistants, Root encourages staff to grow professionally, helping to train new staff and take continued training courses. She is flexible and willing to lend a helping hand, stepping in where needed and floating to different schools to help ensure proper staffing coverage. Supervisors describe her as reliable, steadfast and caring.
MSNA Manager of the Year
Wendy Andrews, Valley View Middle School in Bloomington Public Schools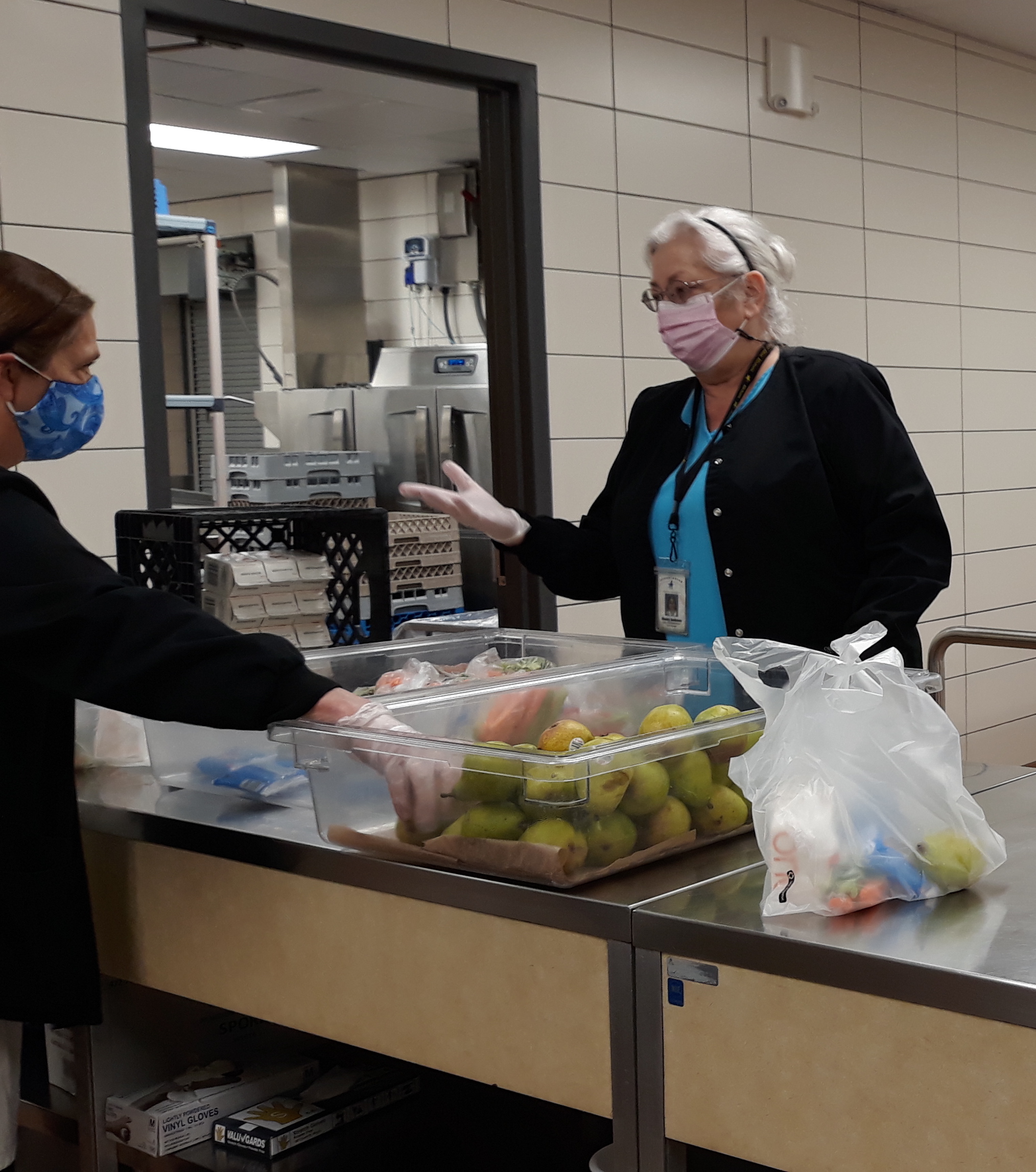 During the pandemic, Andrews has been the constantly smiling masked face with a sign reading "Free Meals" for students. She has continued to motivate staff over the past year by being creative about how the school provides nutritious meals for students and the community. She truly believes in neighbors helping neighbors, encouraging others to pick up meals for those that couldn't drive or get to the school for their meals.
 With the safety and cleanliness of her kitchen prioritized, Andrews has become known for her training efforts with staff and students. Every lunch she mingles with students, reminding them to wash their hands, "take what they touch" and maintain their social distance. Treating her staff like family and creating a positive work environment, Andrews enjoys eating breakfast and lunch with employees and volunteers.
 Andrews offers opportunities for her staff to continue their career training and education, sharing the benefits of being an SNA member. She encourages them to network with fellow nutrition service professionals. She is known to not ever ask anyone to do something she herself would not do and is always ready to lend a helping hand where she can. 
MSNA "E" Team Award
Saint Paul Public Schools (SPPS) Nutrition Center Team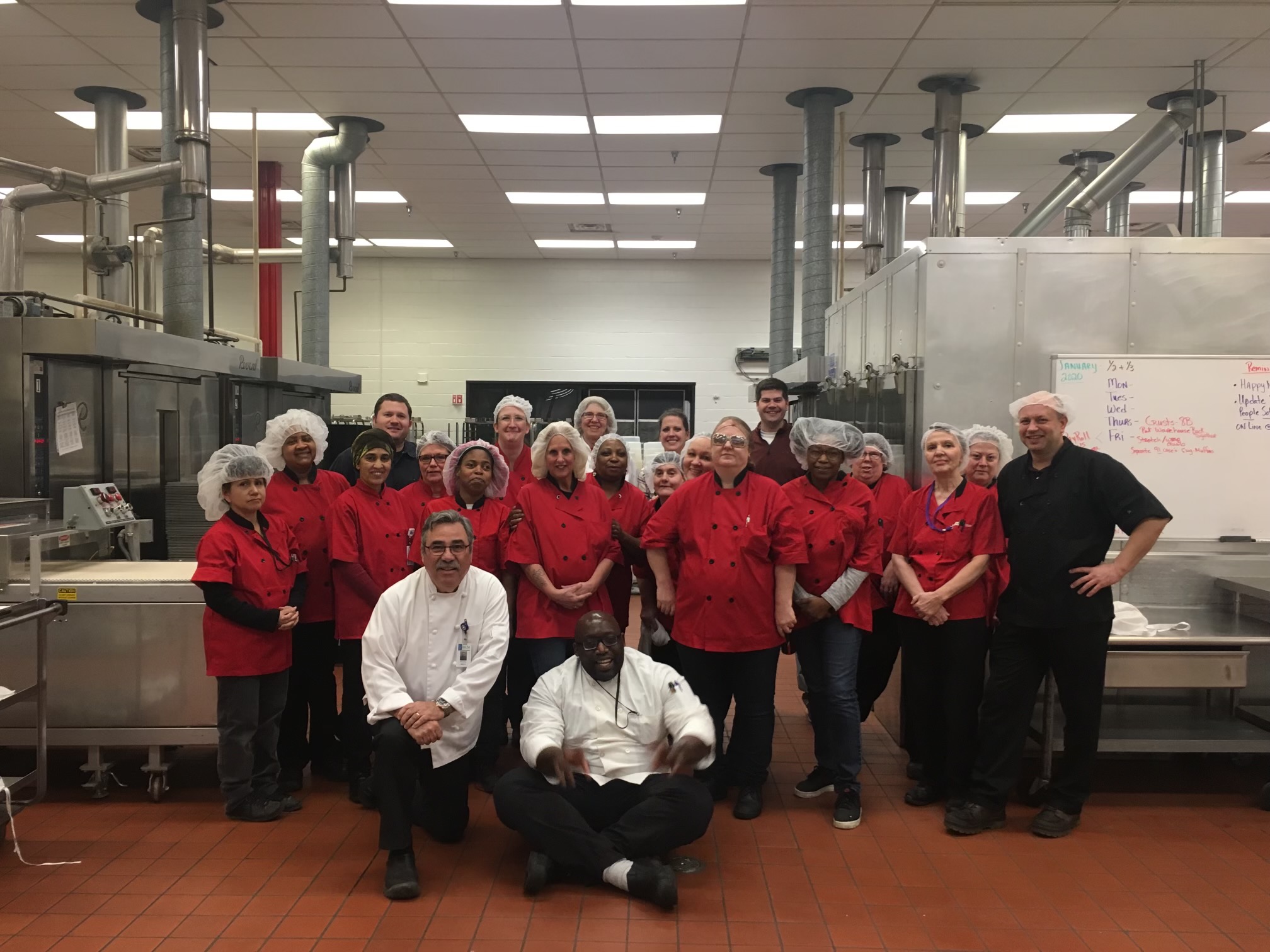 This year has tested many to work in new ways, with different colleagues and find solutions to a wide range of daily challenges. The "E" Team Award honors staff members of the SPPS Nutrition Center Team for going the "Extra Mile" to serve the students and staff in their district. According to their manager, it seemed more like they went a "thousand extra miles" this year. Like many school food service departments, this year has been a challenging one at SPPS. Overnight, they were tasked with creating school meal boxes filled with a week's worth of food for all children in Saint Paul, not only SPPS students. From March 2020 to February 15, 2021, more than 17 million meals were provided to children.
 Even during a pandemic, the team was committed to providing all children quality foods that were fresh, exciting and culturally relevant – constantly improving menus and procuring new foods. Members of this team connected with representatives from immigrant communities, visited ethnic grocery stores and incorporated foods that were culturally significant for local families. Together, they packaged and distributed over 30,000 meal boxes per week, which were delivered to 14,000 homes, while managing five daily curbside pick up locations.
The Nutrition Center leadership team strengthened relationships with vendors, finding new ways to package food and still provide diverse menus. The team was committed to the health and safety of more than 65 Nutrition Center assistants and 11 distribution workers who worked in their Nutrition Center. They balanced traditional training and new safety protocols with sudden staff shortages due to illness and mandatory quarantines.
MSNA Innovation Award
Ricardo Abbott, Saint Paul Public Schools (SPPS)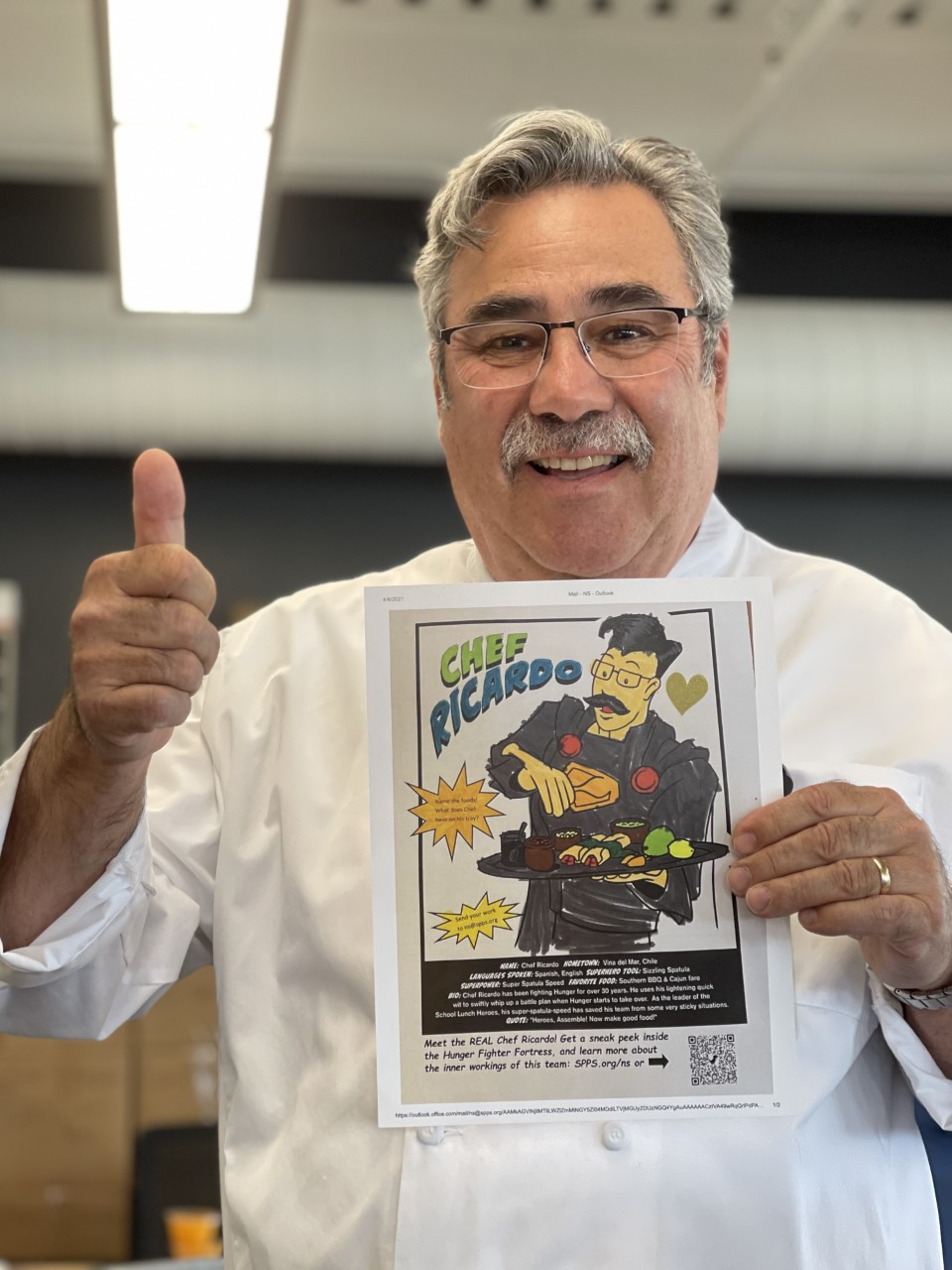 After a Sunday evening brainstorm session with his school nutrition team, Abbott prepared the weekly meal box concept to introduce to district leaders on Monday. He was one of the first nutrition professionals in the state to consider a weekly, bundled meal concept to minimize virus exposure for both staff and families. He also worked with the district transportation director to gain support from bus drivers in delivering the meals. As early as March 18, 2020, SPPS was operating the nutrition program via 275 school buses along bus route pick-ups and offering daily school curbside grab-and-go pick-ups. Abbott led a team of 50 employees serving 16 million meals to the children of Saint Paul. 
Parents were invited to participate in the open meal program to ensure all youth had access to food during the pandemic. With extended "Stay At Home" orders, Abbott's plans evolved into a citywide door-to-door delivery service. Over time, he advanced the operation to include retail food offerings that were a better fit for home meals and added recipe how-tos to engage students interested in the culinary arts. When many districts saw a decrease in meal participation, SPPS saw an increase, feeding more than 30,000 local youth weekly and resulting in food waste reductions. The assembly line process also enabled the program to offer steady 40-hour workweeks for all front-line staff.